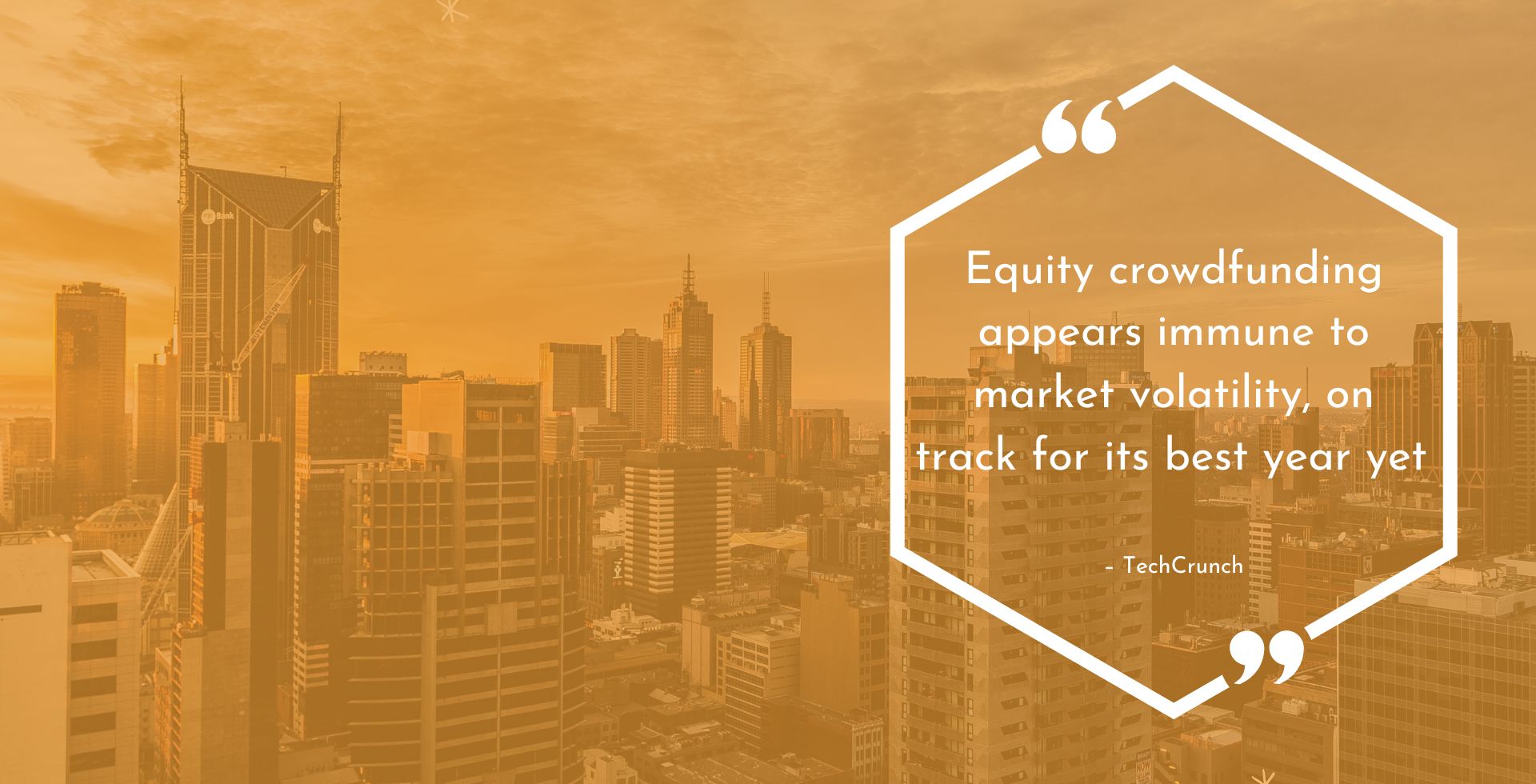 In a recent TechCrunch article, author Rebecca Szkutak asserts, "With the fundraising climate now showing cloudy skies, equity crowdfunding is getting ready for a field day."

The stigma associated with crowdfunding is reversing; once viewed as a fundraising method for companies "not good enough" for venture capital, it has grown substantially in the past few years. Better yet, 2022 is "​​poised to be monumental for equity crowdfunding." From the start of this year to the end of May, companies have raised $215 million through this method of capital raising, an increase of $200 million from the same period last year. Favorable evolutions to regulations in this space are only contributing to this growth.

Industry players are encouraged by the growth and see scope for more improvement later in the year, as crowdfunding typically sees an uptick around the fourth quarter.

It will be exciting to see how these trends continue to develop and enable companies to raise capital through to the end of the year. To read the full article on TechCrunch, click here.